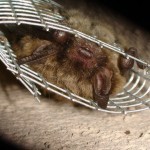 County Animal Control
608 259 6515
Bat Control
Greenfield Bat Control
The homes in the city of Greenfield and the cities surrounding it are known for having bat problems such as hearing noises at night, finding bats in the living space, or having to deal with the stench of guano and urine coming from the attic. Because of these problems the residents in these homes of Greenfield are in need of bat control. County Animal Control provides the service of bat control throughout the city of Greenfield and the cities near it. Our service of bat control in Greenfield consists of installing one-way doors where the bats are entering and exiting your home and completely sealing off any other possible entry points. This bat control allows the bats in your home to leave and not allow them to re enter. Aside from the bat control there may be other services you should follow up on, such as an attic clean up. This is the process of removing all the damaged and infected insulation from your attic and replacing it with brand new insulation. Bats in Greenfield are constantly drop guano and are urinating and that is exactly what they are doing in your attic and because of this many are in need of attic services. County Animal Control works with your insurance company to make your attic restoration happen with little effort on your end. Residents in need of bat control in Greenfield and the following cities:
Bangor, Brice Prairie, Burr Oak, Barre Mills, Burns, Calvert, Cold Springs, Council Bay, Grand Crossing, French Island, Holmen, La Crosse, Herrington, Holiday Heights, Maple Grove, Medary, Middle Ridge, Midway, North La Crosse, Onalaska, Rockland, Saint Joseph, West Salem, Mindoro, New Amsterdam, Newberg Corners, Shelby, Stevenstown, West La Crosse, Campbell, Farmington, Greenfield, Hamilton, Holland, Washington, Burns Corners
Call County Animal Control for assistance in Greenfield bat control!
608 259 6515
Spring is here and so are the bats! Call County Animal Control to take control of your bat removal needs.